Rainbow Birthday Parties
Celebrate with Rainbow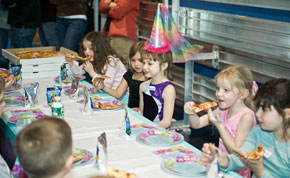 Inflatable Moon Bounce
Introductory Gymnastics
Tumble Trak (Trampoline)
Non-Stop Fun
All Inclusive Parties
Invitations Included
Private Parties
Parties are 1-1/2 hours in length on Sundays only. Our all inclusive parties include one hour of non stop fun and introductory gymnastics! Table time makes up the last 30 minutes of the party and all tableware, juice, pizzas and cupcakes are provided for the party children. Set up & clean up is done for you. All you need to do is bring the kids!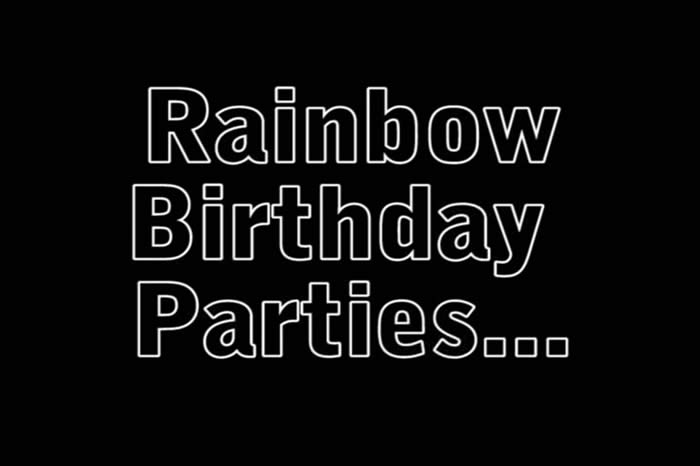 Click on the above image to view a video of Rainbow's parties!
Important Reminders
Parent Responsibilities
Contact Rainbow Gymnastics one week prior to party with your final guest count. This count will be used to determine cost of party as well as staffing configuration.

We request that the host arrive no earlier than 15 minutes before your assigned time.

Supply party favors if desired.

Please note that we don't permit piñatas or flash photography at parties.
Guest Responsibilities
Sibling/party attendees under 4 years are not permitted to participate.
Children under 36 inches are not permitted on the inflatable. Eye glasses must be removed before entering the inflatable obstacle challange.

Guests must arrive within 15 minutes of the start of the party to participate.

Permission forms are provided and need to be completed prior to the guest participating.

Any special needs must be requested prior to the party to ensure
an optimal and safe experience.
Food Tips
Juice boxes and cup cakes are supplied.
Two 16 slice pizzas are supplied with parties up to 16 children. Three 16 slice pizzas are supplied with parties of 17-24 children.
Additional food packages consiting of one large pie & one 2 liter soda can be ordered at time of party confirmation at a cost of $15.00 each.



Fees for our new all inclusive parties:
A $50 non-refundable deposit
is required to hold your spot.
Party count provided one week prior will be used to determine cost and staffing of party.

Up to 12 children: $285.00
13-18 children: $310.00
19-24 children: $350.00
$10 discount for our current students.
Extra half hour: $50.00
Click here for a printable invitation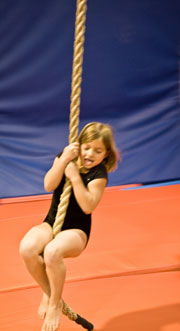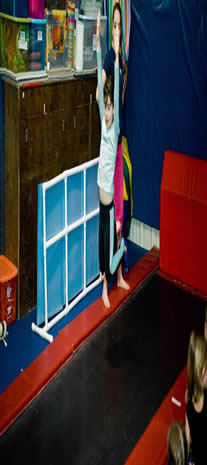 Also ask about our night outs and field trips