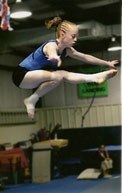 To provide professional instruction within a safe environment which fosters self-esteem within our students.
We offer:
Certified instructors
Safe-purposeful environment
Tots through competitive gymnasts
Monthly enrollment
Small class sizes
Summer camps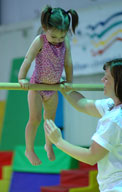 At Rainbow Gymnastics, our programs focus on specific gymnastics instruction for boys, girls, and tots. Our comprehensive training approach prepares your child to excel in gymnastics as well as develop skills transferable to other activities.